A Cigar Humidors Gallery
Bonita Smoke Shop pictures featuring some of our great customers enjoying their cigars!
Send us your favorite cigar smoking photos. We love "meeting" you and are pleased to share these happy
pictures with your "Fan Club"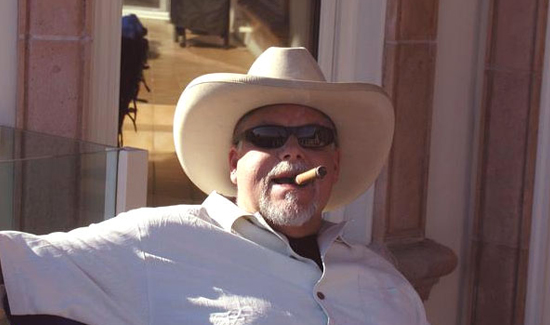 Here's one of our longtime, not to ention favorite customers, Jerry. Hi
Jerry! Thanks for sending us your photo. Looks like you're really
enjoying that Padron cigar.
Jerry also enjoys cars. He has a well known and respected
restoration place called Rodworks.
Whether you're looking for a souped up 46 Ford, maybe an
impeccably restored 57 Fairlane, or want precision custom work done
Jerry's the man to see.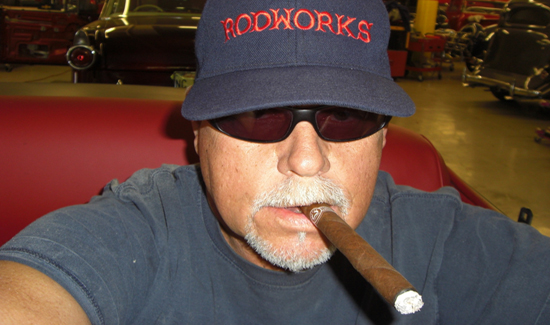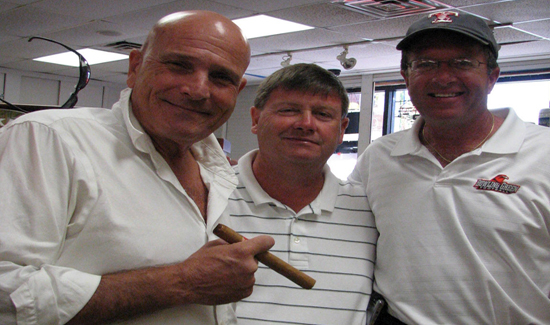 Happiness is sharing a good cigar with others.
Our "famous" star smoking a Gispert!
Enjoying a Tatiana.
" My favorite way to end a meal. Nothing like it!!"
Regards
W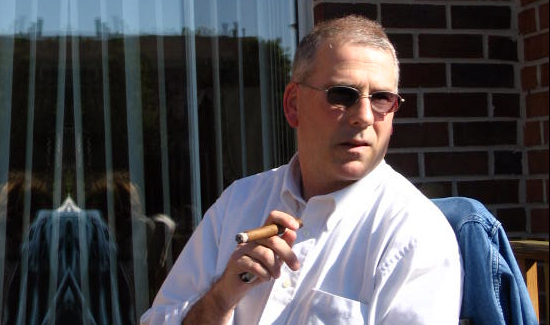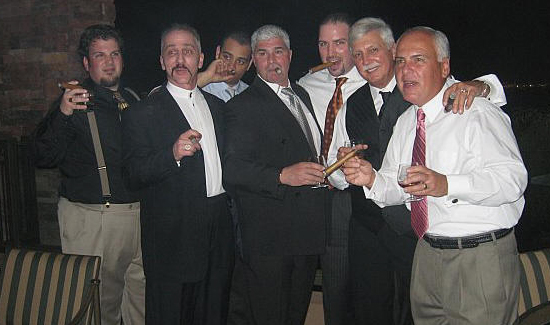 This photo above is one of our very favorite people at the wedding of
his daughter
(what a lovely bride!) taken in Las Vegas. They were enjoying the
Rocky Patel 1992 vintage and Edge Lite cigars to celebrate.
Mr M and Mr J enjoying their cigars at a Southern
California BBQ!